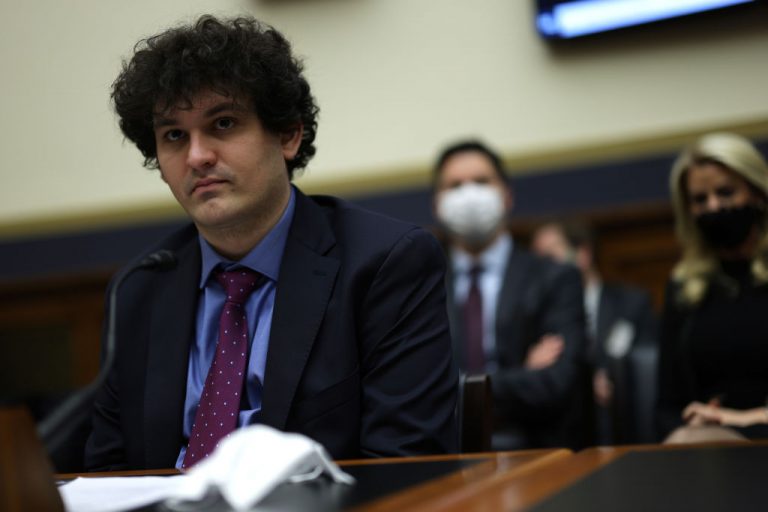 Bankrupt cryptocurrency firm FTX, whose former CEO Sam Bankman Fried spent nearly $40 million to help Democrats in this year's midterm elections, now owes its creditors at least $3 billion.
The firm, which was once valued at $32 billion, filed for bankruptcy on Nov. 11, leaving a total of $3.1 billion owed to its top 50 creditors, the Washington Post reports:
The revelations, which came in a filing to U.S. Bankruptcy Court in Delaware late Saturday, offer a striking portrait of the sheer number of entities that had considerably invested in, lent money to, or otherwise engaged with a three-year-old company that had done little to demonstrate it could properly safeguard the assets entrusted to it. Its top 50 creditors are owed a total of $3.1 billion, the filing showed, with the largest due $226 million.
The names of the creditors were redacted. […]
In a separate filing Saturday, new FTX chief executive John J. Ray said the company will seek sales and other forms of capitalization to ensure that as many creditors as possible get their money. He noted that some of the subsidiaries of FTX "have solvent balance sheets, responsible management, and valuable franchises," which could facilitate that process. Some 130 FTX sister companies are part of the bankruptcy filing.
Cofounder and former CEO Sam Bankman-Fried, who resigned when FTX filed for bankruptcy, and other FTX executives gave a total of $300,351 to nine members of the House Financial Services Committee. The largest donations went to Democrats working on regulating the crypto industry, the Washington Free Beacon found. Earlier this year, Bankman-Fried pledged $1 billion to Democratic campaigns in the 2022 midterm election. Now the crypto scion has lost all of his $16 billion net worth.
In the court filing, FTX listed one million potential creditors. Ray said the company is seeking sales and other forms of capitalization to ensure that its creditors get their money, but the process may prove difficult as Ray found serious inadequacies in FTX's record-keeping.
"The main companies in the Alameda Silo and the Ventures Silo did not keep complete books and records of their investments and activities," Ray wrote in the filing, referring to some of Bankman-Fried's entities. He added, "One of the most pervasive failures of the FTX.com business in particular is the absence of lasting records of decision-making."
The post Crypto Firm Led by Democratic Megadonor Owes Creditors $3 Billion appeared first on Washington Free Beacon.