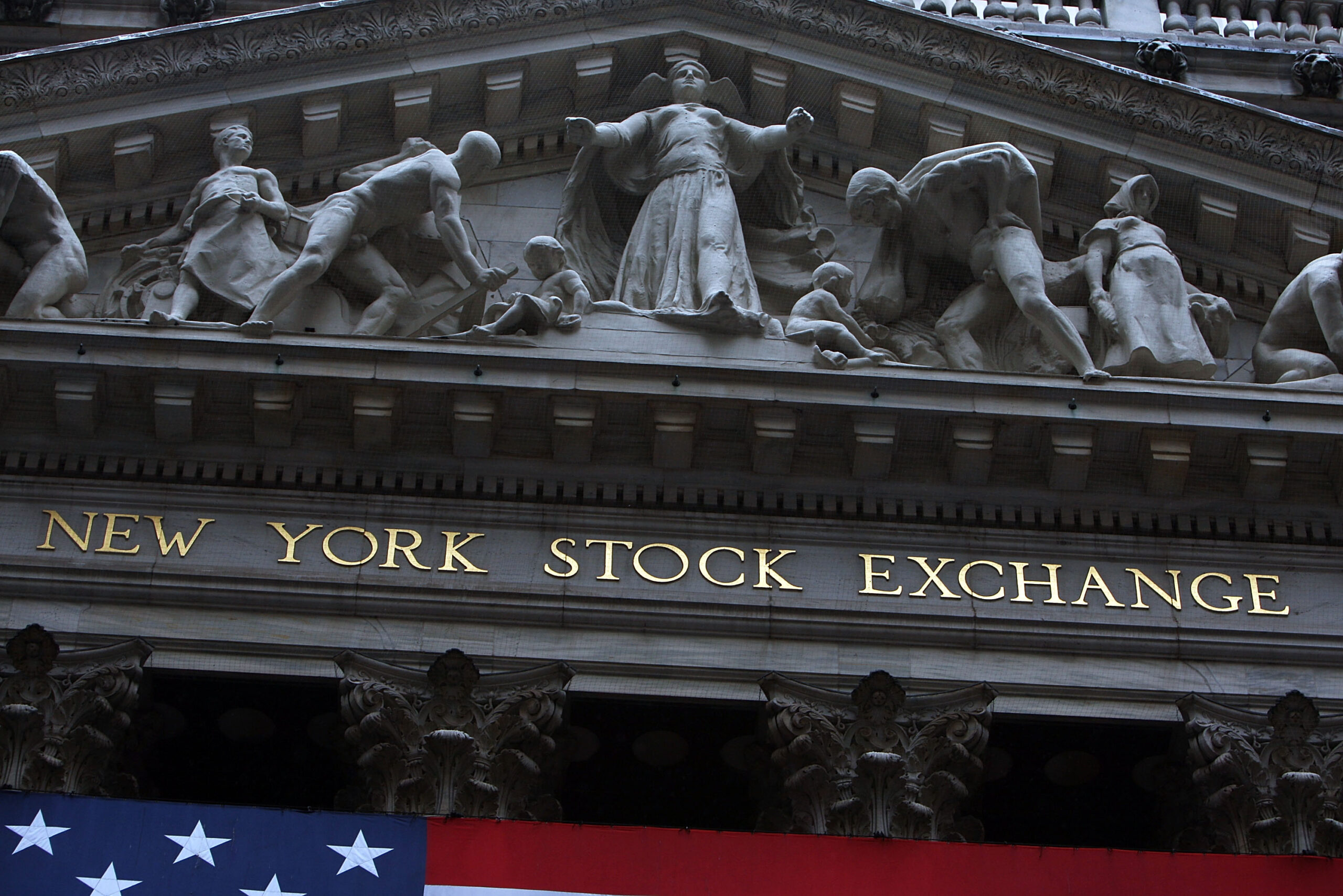 With an economic recession potentially looming, many Americans are navigating the twists and turns of a volatile stock market. Members of Congress share that same anxiety, but with one key distinction: access to information.
Between 2019 and 2021, 97 sitting members of Congress or their family members made financial transactions in industries related to their work on legislative committees.
But that may soon change as Congress considers legislation that would ban federal lawmakers from trading stocks, an effort to prevent legislators from making decisions based on their own financial interests and to redirect focus toward their constituents.
It's a popular idea. Recent polls conducted by both conservative and liberal advocacy groups indicate that nearly three-quarters of the American public support banning members of Congress from buying and selling stocks – a statistic largely unaffected by partisan affiliation.
Yet despite public outcry over recent high-profile pandemic stock trades, members of Congress disagree about exactly how far to go. Most federal lawmakers agree that the current guardrails surrounding congressional stock trading are insufficient, but not all solutions are created equal. Some proposals – such as banning stock trading by lawmakers altogether – take a hardline approach, while others emphasize appearance over actually preventing conflicts of interest.
A Weak Law with Weaker Enforcement
The Stop Trading on Congressional Knowledge Act, informally known as the "STOCK Act," regulates stock trading by federal lawmakers and their staff. Passed over a decade ago, the Act permits members of Congress to buy and sell stocks, though it prohibits them from trading on insider information, or nonpublic knowledge gained by way of their government position. It also requires members to publicly disclose (within 45 days) all transactions valued at over $1,000, that they, their spouses, or their dependent children make.
But the STOCK Act has little bite and members of Congress know it. Since the Act was passed in 2012, members of Congress have frequently violated it with few, if any, consequences. They file their trade disclosures late, improperly report them, or fail to report them altogether.
The ethical lapses, and public frustration, reached a peak in February 2020 when Senator Richard Burr (R-SC) sold off hundreds of thousands of dollars' worth of stocks as the COVID-19 pandemic loomed. As chair of the Senate Intelligence Committee, Burr received private daily briefings on the coronavirus while conducting these trades. His possession of such classified knowledge – and his stock sales allegedly based upon that knowledge – soon led to investigations into potential insider trading, but never any indictments.
All this is hardly surprising. The STOCK Act provides little incentive for members to properly file such disclosures. First-time offenders pay a small fine of $200, and further violations just increase the financial penalties (though they may not exceed three times the profit made or loss avoided because of the transaction). The House and Senate Ethics Committees are tasked with imposing these fines, but they can wave them at their discretion. Little evidence indicates that these fines have been imposed, despite the numerous violations of the Act. And even if enforced, these paltry fines are merely a drop in the bucket when compared to the thousands – and sometimes millions – of dollars members make from stock trades.
Even when their trades are accurately disclosed, many members of Congress maintain stocks in companies directly related to their work. A September 2022 New York Times investigation found that eight members of the House Armed Services Committee reported transactions in aerospace or defense stocks, and several members of the Senate Committee on Energy and National Resources hold securities in energy companies.
Several Paths for Reform
House members have introduced various pieces of legislation to tackle the issue of congressional stock trading, two of which have made some headway. One proposal, the TRUST in Congress Act, is more restrictive and would apply narrowly, while the Combatting Financial Conflicts of Interest in Government Act carries less stringent requirements but would apply to a broader set of government employees and has been accused of containing a major loophole.
Potential Solutions
This month, Representative Abigail Spanberger (D-VA) reintroduced the TRUST in Congress Act, which would completely ban lawmakers and their immediate family members from trading stocks. Spanberger first put forward the legislation in January 2021, but then-House Speaker Nancy Pelosi (D-CA) ­– whose husband has come under fire for his stock trades – responded negatively. "We are a free-market economy," Pelosi told Business Insider. "[Congressmembers] should be able to participate in that."
Other members of Congress disagreed. Representative Alexandria Ocasio-Cortez (D-NY) called the notion that sitting members of Congress may trade individual stocks "absolutely ludicrous" and Representative Andy Kim (D-NJ) tweetedthat banning trading is a way of showing that congressmembers "serve the people, not our personal/political self-interest." In an op-ed, Senator Josh Hawley (R-MO) and Representative Vicky Hartzler (R-MO) wrote that "one of the most basic things that we should be able to expect is that people who serve in Congress will be focused on actually doing what the people want and not on lining their own pockets."
Facing backlash across the political spectrum for her initial stance, Pelosi eventually reversed course. She agreed to support the drafting of a compromise bill to reform the STOCK Act, so long as any ban on trading also applied to federal judges. Representative Zoe Lofgren (D-CA) introduced that proposal, the Combatting Financial Conflicts of Interest in Government Act, in late September 2022.
If passed, the bill would prohibit lawmakers, their immediate family, and their senior staff, as well as the President, the Vice President, political appointees, and members of the federal judiciary, from buying or selling stocks and cryptocurrencies. Unlike under the TRUST in Congress Act, however, those impacted would be permitted to place their investments in a qualified blind trust – an arrangement in which an independent trustee maintains control of the owner's assets and may buy and sell stocks without her knowledge.
The breadth of people who would be subject to the requirements has been criticized as a poison pill, meant to tank the legislation's chances of passing. Spanberger called the bill "a kitchen-sink package" that encompasses too many reforms across all branches of government, meaning that lawmakers will never reach a consensus. Violations of the bill's requirements would be punishable by a fine of $1,000, a five-fold increase from the STOCK Act's current penalty, but perhaps still not a sufficient deterrent given the many thousands of dollars members of Congress currently makefrom stock trades. The Ethics Committees would also remain in charge of administration, meaning enforcement of the fines still might not occur.
Potential Loopholes – Qualified Blind Trusts
Ethics watchdogs immediately pointed out a large loophole in Lofgren's proposed legislation – that either chamber of Congress could change the definition of a qualified blind trust at any given time and without any parameters. A qualified blind trust is only effective if the lawmaker truly possesses no knowledge or sway over the stocks it contains. Allowing members to amend the blind trust's definition would defeat its purpose.
The current law surrounding qualified blind trusts contains stringent requirements to ensure the trusts operate with independence and integrity. Former director of the U.S. Office of Government Ethics Walter Shaub worries these stipulations could be completely undermined if the newly proposed legislation passes. He uses former President Donald Trump's "fake blind trust" as an example. Trump turned over control of his businesses to his children to create an air of separation between his financial interests and role as a public official, but continued to have his children serve as topadvisers. Shaub believes that loosening the definition of a qualified blind trust leaves an opening for lawmakers to retain knowledge and control of their assets – precisely the kind of workaround that effective legislation would prevent.
One House Administration Committee aide argues that Shaub's criticism mischaracterizes the qualified blind trust provision. Rather than viewing the ability to change the definition as a loophole, the aide believes that the open nature of the provision will allow Congress to keep up with changes and advancements in the financial sector. This could prove especially helpful in the future, should Congress choose to address the recent rise of non-fungible tokens, or NFTs. Other experts are doubtful that Congress would abuse the loophole and believe the qualified blind trust provision can be easily strengthened before final passage of the bill.
Representative Chip Roy (R-TX), co-sponsor of the more stringent TRUST in Congress Act, has also expressed frustration over Lofgren's bill. He wrote a letter in which he complained about being shut out of the drafting process and expressed concern that the new bill is excessive in scope. Restoring public trust in Congress, the letter says, can be achieved without applying the bill's requirements to congressional staff and members of the executive and judiciary. The letter also advocates for establishing a minimum amount that must be invested in the stock market before the qualified blind trust rule applies, so as not to deter less wealthy citizens from pursuing public office. Roy has a point. Building a more equitable Congress is not possible unless all candidates can build wealth. Perhaps they should not have to sacrifice the opportunity to engage in the stock market, especially when salaries for members of Congress are modest. Plus, creating a qualified blind trust can be expensive and time-consuming.
In the Senate, various bills have been introduced to address the issue of congressional stock trading, though there has been debate about how far reforms should go. Senators Jon Ossoff (D-GA) and Josh Hawley (R-MO) proposed similar bills that would permit lawmakers to retain their stocks through qualified blind trusts. Another bipartisan bill is more akin to the TRUST in Congress Act, prohibiting members of Congress and their spouses from trading stocks entirely.
House Speaker Kevin McCarthy (R-CA) previously said that he would "look all the way through" stock trading legislation if Republicans retook control of the chamber during last year's midterm elections. With McCarthy now in control it's time for him to make good on that promise. Most Americans agree that stock reform is long overdue, but time will tell if members of Congress have the political desire to get it done.
IMAGE: The front facade of the New York Stock Exchange on July 21, 2009, in New York City. (Photo by Spencer Platt via Getty Images)
The post Members of Congress Shouldn't Trade Stocks, But Even in Solutions Loopholes Remain appeared first on Just Security.